TEXT IN DEUTSCH & ENGLISH (below)


Online – Aktion zum Mitmachen


Gesetz für ein Zucht-, Fang- und Importverbot für Delfine

==============================

DEUTSCH:

==============================


Weltweit existieren etwa 350 Delfinarien, in denen Meeressäuger für rein kommerzielle Ziele ausgebeutet werden. In China und in Mexiko boomt die Delfinarien-Industrie besonders.

Wir haben im Juni 2919 in mehreren Delfinarien in Mexiko recherchiert und furchtbare Bedingungen dokumentiert, unter denen die Delfine leben müssen. Viele Delfine sind verletzt und müssen dennoch bei Schwimm-Programmen und bei den Shows teilnehmen. Das muss beendet werden!

Bitte fordern Sie mit uns von der mexikanischen Regierung ein Gesetz für ein Zucht- Fang- und Importverbot von Delfinen!

Bitte senden Sie eine E-Mail an die Verantwortlichen.

Gerne können Sie den schon vorformulierten Text in ENGLISCHER Sprache für die E-Mail verwenden.

Vielen Dank für Ihre Beteiligung!

Für die Freiheit der Delfine!

Andreas Morlok
(CEO ProWal)


Einfach den ganzen Adressen-Block markieren, kopieren und in das Empfängerfeld einfügen und einen eigenen Betreff in die Betreffzeile schreiben. Bitte auch noch bei XXX den eigenen Namen einfügen.

rutilioescandonoficial@gmail.com, denuncias@municipiocampeche.gob.mx, paul.arce@municipiocampeche.gob.mx, saul.ancona@municipiocampeche.gob.mx, jair.sosa@municipiocampeche.gob.mx, despacho.sec@coahuila.gob.mx, contacto@hazturismoencoahuila.com, plataformasdigitales@gobiernocolima.gob.mx, jipsgobernador@gobiernocolima.gob.mx, segob.col@gmail.com, Correo@culturacolima.gob.mx, secturcolima2016@gmail.com, atencionciudadana@secgob.cdmx.gob.mx,

==============================

BRIEF ZUM VERSENDEN:

==============================


Dear Sirs and Madams,

I am horrified to learn that in Mexico several hundred dolphins are kept in captivity in small pools and are commercially exploited for shows and swimming programs.

The dolphins in the dolphinariums barely have enough space for swimming and diving.

The marine mammals are constantly exposed to noise and almost never get to rest.

The pools are often only three meters deep at their lowest point, as is the case in the Bahia Hotel Prinicipe Tulum in Akumal.

Due to the shallow depth of the pool, the dolphins can not dive deep. They are at the waters surface most of the time. The risk of getting sunburned is very high!

Video:


https://www.youtube.com/watch?v=Cq2B2pAaVs4&feature=youtu.be&fbclid=IwAR02G2BCKp4Ov38VkLVROIPnAJcjGLmxEcBy4R6svOcQ9ocT8N1LZjrP6OA

Some of the dolphins at the HYATT Hotel Ziva in Cancun are injured and if they are not removed from this hotel pool as soon as possible they will die!

The dolphins must be kept hungry so that they will participate in the programs!

The dolphins are fed only if they perform the required commands!

For food they will do anything, even if it is not their natural behavior, such as pushing or pulling people through the water or giving out kisses!

Outside of the programs the dolphins do not have toys.They cannot occupy themselves with anything.They only get balls during the programs with the participants.This is done to ensure that the dolphins look forward to the programs!

The denial of food and opportunities to occupy themselves is nothing but absolute cruelty to animals!

It's all about money. The dolphins are pure money making machines!
The operator and the guests are simply ignoring the fact that dolphins are predators who are quite able to kill sharks!

The captivity is psychologically and physically stressful for the animals. Captivity and isolation can make dolphins aggressive and depressed. They can develop behavioral problems and thus be dangerous for humans!

For example, if dolphins panic or feel unwell or threatened, they can seriously injure a person!

Although the dolphins are often sedated with psychotropic drugs, other dolphinariums have documented several incidents were people have been attacked resulting in broken ribs, scratches and bites!

It has even been documented that the operator of the Dolphinarium "Delphinus" allowed a patron into the dolphin pool despite the fact that they could not swim at all!

Obviously, the fresh water inflow does not work. The basin is a dirty sewer!

The dolphins must swim in algae, bacteria and their own faeces!

The 6 dolphins produce about 100 kilograms of urine and faeces daily! The faeces dilutes, but the pathogens remain in the water.

The risk of disease transmission from the human participants to the dolphins and vice versa is very high!

Faecal and putrefactive bacteria can cause severe infections in humans!

While hanging on, participants finger nails and jewellery injure the dolphins and their sensitive skin. Pathogens that are in the water can penetrate through the damaged skin!

The drainage is simple. A lock is opened and the water, contaminated with feces, flows untreated through a small drain directly into the sea! This is nothing but pollution!

The HYATT Hotel Ziva has already been reported to the relevant authorities for animal cruelty and pollution.

Videos:

TRAILER (4 Min.)


(32 Min.)

https://www.youtube.com/watch?v=hg87QN47TYU

January 2018 - The basin floor was visible and the water quality seemed to be better.

The dolphins were not showing signs of injuries at this stage!

Video Complaint - Animal cruelty and pollution

https://www.youtube.com/watch?v=JiV41Po1oE4&fbclid=IwAR2kWZptgRebJcsmC_hLOiEbqk0E1D7Av5miJixerLl1fjad4Ur5YUVIQiI

In the state of Quintana Roo alone, there are 19 facilities where dolphins are kept in captivity.

It is completely unclear where all of these captive dolphins have originated from! In the past dolphins have been caught off the Mexican coast as well as purchased and imported from Taiji, Japan and the Solomon Islands. Very few facilities are designed to breed dolphins and it is very likely that further catches from Mexican waters and other imports may occur in the future.

The dolphinariums in Mexico are responsible for the endangerment of free-living dolphin populations!

I reject the keeping of dolphins in captivity! These animals are naturally created for a free life in the sea!

Please help protect free-living dolphin populations!

I would like to ask you to create and enact a law that prohibits the breeding and capture of dolphins in your own waters and prohibit the import of other dolphins without exception!

I look forward in anticipation of your timely actions.

Best regards,

XXX (Name / Country)


============================== ==============================

ÜBERSETZUNG DES BRIEFES IN DEUTSCH ZUR EIGENEN INFORMATION:

============================== ==============================

Sehr geehrte Damen und Herren,

mit Entsetzen habe ich erfahren, dass in Mexiko mehrere Hundert Delfine in kleinen Becken in Gefangenschaft gehalten werden, die für Shows und für Schwimmprogramme kommerziell ausgebeutet werden.

Die Delfine in den Delfinarien haben kaum Platz zum Schwimmen und Tauchen.

Die Meeressäuger sind ständigem Lärm ausgesetzt und haben fast nie Ruhe.

Die Becken sind an ihren tiefsten Stelle oftmals nur drei Meter tief, wie im Bahia-Hotel Prinicipe Tulum in Akumal.

Durch die geringe Tiefe können die Delfine nicht tief tauchen. Sie befinden sich die meiste Zeit an der Wasseroberfläche. Die Gefahr, dass sie einen Sonnenbrand bekommen, ist sehr hoch!

Video:


https://www.youtube.com/watch?v=Cq2B2pAaVs4&feature=youtu.be&fbclid=IwAR02G2BCKp4Ov38VkLVROIPnAJcjGLmxEcBy4R6svOcQ9ocT8N1LZjrP6OA

Manche Delfine im HYATT Hotel Ziva in Cancun sind verletzt und wenn sie nicht so schnell wie möglich aus diesem Hotel-Pool gebracht werden, dann werden sie sterben!

Die Delfine müssen hungern, damit sie bei den Programmen teilnehmen!
Gefüttert werden die Delfine jedoch nur, wenn sie die geforderten Kommandos ausführen!

Für Futter machen sie alles mit, auch wenn es nicht ihre natürlichen Verhaltensweisen sind, wie z.B. Menschen durch das Wasser schieben oder ziehen oder Küsschen zu geben!

Außerhalb der Programme haben die Delfine keine Spielsachen. Sie können sich mit nichts beschäftigen. Bälle bekommen sie nur während den Programmen mit den Teilnehmern. Es soll so gewährleistet werden, dass die Delfine sich auf die Programme freuen!

Das Vorenthalten von Futter und Beschäftigungsmöglichkeiten ist absolute Tierquälerei!

Es geht nur um Geld. Die Delfine sind reine Gelddruckmaschinen!

Vom Betreiber und auch den Gästen wird einfach ignoriert, dass Delfine Raubtiere sind, die gar in der Lage sind, Haie zu töten!

Die Gefangenschaft ist für die Tiere psychischer und körperlicher Stress. Durch die Gefangenschaft und der Isolation können Delfine aggressiv und depressiv werden. Auch können sie Verhaltensstörungen aufweisen und damit auch gefährlich für Menschen sein!

Die Delfine können, wenn sie zum Beispiel in Panik geraten oder sich unwohl oder bedroht fühlen, einen Menschen ernsthaft verletzen!

Obwohl die Delfine oftmals mit Psychopharmaka ruhig gestellt werden, kam es in anderen Delfinarien schon öfters zu Attacken auf Menschen, die sich Rippenbrüche, Kratz- und Bisswunden zugezogen haben!

Es wurde gar dokumentiert, dass der Betreiber des Delfinariums "Delphinus" eine Teilnehmerin ins Becken ließ, die überhaupt nicht schwimmen konnte!

Offensichtlich funktioniert der Frischwasser-Zufluss nicht. Das Becken ist eine verdreckte Kloake!

Die Delfine müssen in Algen, Bakterien und in ihren eigenen Fäkalien schwimmen!

Täglich produzieren die 6 Delfine etwa 100 Kilogramm Urin und Kot! Die Fäkalien verdünnen sich zwar, aber die Krankheitserreger befinden sich dennoch im Wasser.

Das Risiko einer Krankheitsübertragung von den Teilnehmern auf die Delfine und umgekehrt ist sehr hoch!

Fäkal- und Fäulnisbakterien können beim Menschen schwere Infektionen auslösen!

Die Teilnehmer verletzen die Delfine mit ihrer empfindlichen Haut durch Schmuck oder durch ihre Fingernägel beim Festhalten. Krankheitserreger, die sich im Wasser befinden, können durch die Hautwunden eindringen!

Der Wasserabfluss ist simpel. Eine Schleuse wird geöffnet und das mit Fäkalien belastete Wasser fließt ungereinigt über einen kleinen Kanal direkt ins Meer! Das ist Umweltverschmutzung pur!

Das HYATT Hotel Ziva wurde bereits wegen Tierquälerei und Umweltverschmutzung bei den zuständigen Behörden angezeigt.


Videos:

ProWal-Video

TRAILER (4 Min.)


(32 Min.)

https://www.youtube.com/watch?v=hg87QN47TYU

Januar 2018 – Der Beckenboden war zu sehen und die Wasser-Qualität schien besser zu sein.

Die Delfine wiesen noch keine Verletzungen auf!

Video Strafanzeige wegen Tierquälerei und Umweltverschmutzung


https://www.youtube.com/watch?v=JiV41Po1oE4&fbclid=IwAR2kWZptgRebJcsmC_hLOiEbqk0E1D7Av5miJixerLl1fjad4Ur5YUVIQiI

Allein im Bundesstaat Quintana Roo befinden sich 19 Anlagen, in denen sich Delfine in Gefangenschaft befinden.

Es ist wohl völlig unklar, woher die Delfine alle ursprünglich stammen!

Sicherlich wurden die Tiere früher in eigenen Gewässern gefangen. Auch wurden Delfine früher in Taiji/Japan und von den Salomonen-Inseln gekauft und importiert. Die wenigsten Anlagen sind auf die Zucht von Delfinen ausgelegt und es ist sehr wahrscheinlich, dass es auch in Zukunft zu weiteren Fängen in den eigenen Gewässern und zu weiteren Importen kommen kann.

Die Delfinarien in Mexiko sind für die Gefährdung freilebender Delfin-Populationen mitverantwortlich!

Ich lehne die Haltung von Delfinen in Gefangenschaft ab! Diese Tiere sind von Natur aus für ein Leben in Freiheit im Meer geschaffen!

Bitte tragen Sie dazu bei, dass freilebende Delfin-Populationen geschützt werden!

Ich möchte Sie bitten, dass Sie ein Gesetz beschließen, welches die Zucht, den Fang in eigenen Gewässern und den Import von weiteren Delfinen ausnahmslos verbietet!

In Erwartung Ihres baldigen Handels verbleibe ich

mit freundlichen Grüßen

XXX (Name / Land)



ONLINE CAMPAIGN - BAN THE IMPORT OF DOLPHINS TO MEXICO!


Around 350 dolphinariums exist worldwide, exploiting marine mammals purely for commercial purposes. Especially in China and Mexico the dolphinaria industry is booming.

In June 2019 we researched several dolphinariums in Mexico and documented horrible conditions under which the dolphins must live. Many dolphins are injured and still they have to participate in swimming programs and shows.

That has to be stopped!

Please help us to demand from the Mexican government, laws banning the breeding, capture and importation of dolphins!

Please send an e-mail to those responsible.


ONLINE ACTION TO PARTICIPATE:

You are welcome to use the already pre-formulated text in ENGLISH language for the e-mail.

Thank you for your participation!

For the freedom of the dolphins!

Andreas Morlok
CEO ProWal

Simply copy the entire email address block and insert it in the recipient. Don't forget to add your own name at the end where you see 'XXX'.


rutilioescandonoficial@gmail.com, denuncias@municipiocampeche.gob.mx, paul.arce@municipiocampeche.gob.mx, saul.ancona@municipiocampeche.gob.mx, jair.sosa@municipiocampeche.gob.mx, despacho.sec@coahuila.gob.mx, contacto@hazturismoencoahuila.com, plataformasdigitales@gobiernocolima.gob.mx, jipsgobernador@gobiernocolima.gob.mx, segob.col@gmail.com, Correo@culturacolima.gob.mx, secturcolima2016@gmail.com, atencionciudadana@secgob.cdmx.gob.mx,

==============================
LETTER TO SEND:
==============================


Dear Sirs and Madams,

I am horrified to learn that in Mexico several hundred dolphins are kept in captivity in small pools and are commercially exploited for shows and swimming programs.

The dolphins in the dolphinariums barely have enough space for swimming and diving.

The marine mammals are constantly exposed to noise and almost never get to rest.

The pools are often only three meters deep at their lowest point, as is the case in the Bahia Hotel Prinicipe Tulum in Akumal.

Due to the shallow depth of the pool, the dolphins can not dive deep. They are at the waters surface most of the time. The risk of getting sunburned is very high!

Video:


https://www.youtube.com/watch?v=Cq2B2pAaVs4&feature=youtu.be&fbclid=IwAR02G2BCKp4Ov38VkLVROIPnAJcjGLmxEcBy4R6svOcQ9ocT8N1LZjrP6OA

Some of the dolphins at the HYATT Hotel Ziva in Cancun are injured and if they are not removed from this hotel pool as soon as possible they will die!

The dolphins must be kept hungry so that they will participate in the programs!

The dolphins are fed only if they perform the required commands!

For food they will do anything, even if it is not their natural behavior, such as pushing or pulling people through the water or giving out kisses!

Outside of the programs the dolphins do not have toys.They cannot occupy themselves with anything.They only get balls during the programs with the participants.This is done to ensure that the dolphins look forward to the programs!

The denial of food and opportunities to occupy themselves is nothing but absolute cruelty to animals!

It's all about money. The dolphins are pure money making machines!
The operator and the guests are simply ignoring the fact that dolphins are predators who are quite able to kill sharks!

The captivity is psychologically and physically stressful for the animals. Captivity and isolation can make dolphins aggressive and depressed. They can develop behavioral problems and thus be dangerous for humans!

For example, if dolphins panic or feel unwell or threatened, they can seriously injure a person!

Although the dolphins are often sedated with psychotropic drugs, other dolphinariums have documented several incidents were people have been attacked resulting in broken ribs, scratches and bites!

It has even been documented that the operator of the Dolphinarium "Delphinus" allowed a patron into the dolphin pool despite the fact that they could not swim at all!

Obviously, the fresh water inflow does not work. The basin is a dirty sewer!

The dolphins must swim in algae, bacteria and their own faeces!

The 6 dolphins produce about 100 kilograms of urine and faeces daily! The faeces dilutes, but the pathogens remain in the water.

The risk of disease transmission from the human participants to the dolphins and vice versa is very high!

Faecal and putrefactive bacteria can cause severe infections in humans!

While hanging on, participants finger nails and jewellery injure the dolphins and their sensitive skin. Pathogens that are in the water can penetrate through the damaged skin!

The drainage is simple. A lock is opened and the water, contaminated with feces, flows untreated through a small drain directly into the sea! This is nothing but pollution!

The HYATT Hotel Ziva has already been reported to the relevant authorities for animal cruelty and pollution.

Videos:

TRAILER (4 Min.)


(32 Min.)

https://www.youtube.com/watch?v=hg87QN47TYU

January 2018 - The basin floor was visible and the water quality seemed to be better.

The dolphins were not showing signs of injuries at this stage!

Video Complaint - Animal cruelty and pollution


https://www.youtube.com/watch?v=JiV41Po1oE4&fbclid=IwAR2kWZptgRebJcsmC_hLOiEbqk0E1D7Av5miJixerLl1fjad4Ur5YUVIQiI

In the state of Quintana Roo alone, there are 19 facilities where dolphins are kept in captivity.

It is completely unclear where all of these captive dolphins have originated from! In the past dolphins have been caught off the Mexican coast as well as purchased and imported from Taiji, Japan and the Solomon Islands. Very few facilities are designed to breed dolphins and it is very likely that further catches from Mexican waters and other imports may occur in the future.

The dolphinariums in Mexico are responsible for the endangerment of free-living dolphin populations!

I reject the keeping of dolphins in captivity! These animals are naturally created for a free life in the sea!

Please help protect free-living dolphin populations!

I would like to ask you to create and enact a law that prohibits the breeding and capture of dolphins in your own waters and prohibit the import of other dolphins without exception!

I look forward in anticipation of your timely actions.

Best regards,

XXX (Name / Country)


================================

23.09.19 - Start der Online-Kampagne

================================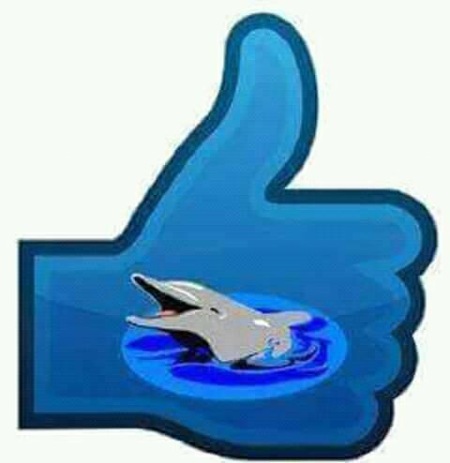 Gruppe bei Facebook - https://www.facebook.com/groups/477105136178635/