Aktiv für die Delfine werden!

ProWal-Geschäftsführer, Andreas Morlok, versuchte in Taiji einen gefangenen Delfin freizukaufen, dessen gesamte Familie zuvor getötet wurde. Der Delfin hätte sich einer anderen Familie im Meer anschließen können.

Geboten wurden ca. 1.000,- € für die Freilassung des Tieres. Dies war der doppelte Betrag, den die Fischer sonst für einen Delfin im Schlachthaus erhalten würden.

Leider nahm der Fischer das Geld nicht an, weil er es wohl nicht zu entscheiden hatte.

Trying to buy dolphins

Getting active to help the dolphins:

ProWal head manager, Andreas Morlok tried to buy a caught dolphin, whose en tire family had been killed earlier, in Taiji. The dolphin would have been able to latch on to another dolphin family in the open sea.

The offer was about 1.000,- Euro to free the dolphin. This was double the amount the fisherman would have earned for slaughtering the dolphin.

But regrettably the fisherman did not accept the money, because it probably was not his decision to make.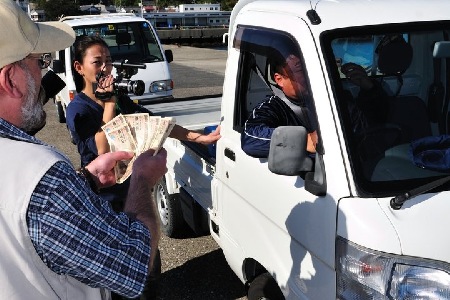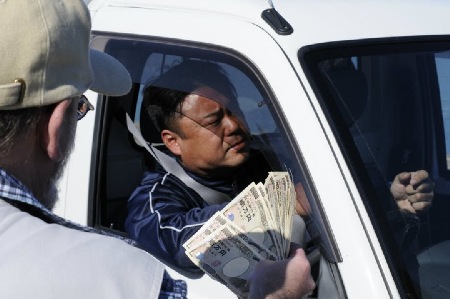 Rechts oben im Hintergrund ein Gehege, in dem wildgefangene Delfine eingesperrt sind...

On the right upper hand in the background of the photo you can see a pen, where wild dolphins are being kept...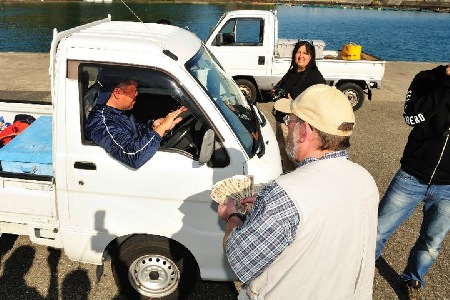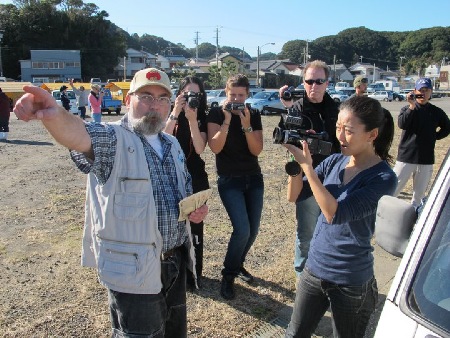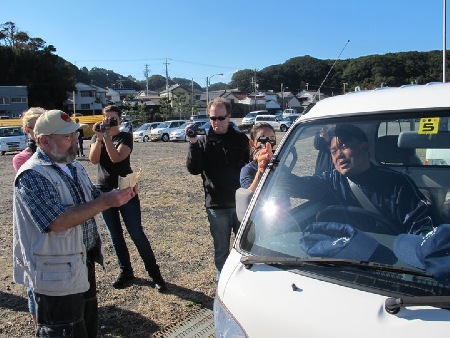 Video-Taiji/Japan-Nr.1

http://www.youtube.com/watch?v=qYNO1_jBIEY